Club News & Updates
The health and safety of our community is a top priority for Culpeper Youth Rugby.  Our club plans to return to play under the policies provided by state and local agencies with additional guidance from World Rugby, USA Rugby and Rugby VA. In addition, our club will be appointing a COVID-19 Manager that will work with our club members and Rugby VA to ensure guidelines are being met.
Based on current state and local guidelines in conjunction with guidance from USA Rugby and Rugby VA our club can hold training sessions at this time.  Our local guidance prohibits us from having any player on player contact and requires all players, coaches and spectators to maintain 10 feet of social distance.  We anticipate initial activities to take place in small groups (10 or less) with players participating in fitness, agility and skill drills at various stations across 2 football fields.  This is very much like how we conduct our community rugby clinics. We will update practice procedures as able over the summer season.  The program will start Tues, June 16th and will go through the end of July.
Given the strict social distancing requirements we will not be able to offer our Pre-k – 2nd grade programs until after the 10 feet social distancing restrictions are lifted.  At this time, we will be accepting 3rd – 12th grade players for our summer program – grade determination for our summer program is based upon the grade the player will be entering at the start of the fall school year.
Please make sure to check your email, our club's website and Facebook page in the coming days for updates.  If you have any questions, please reach out.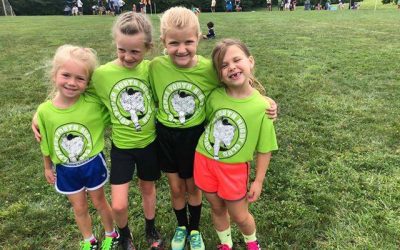 Our free Sunday fitness sessions will start next Sunday Oct. 27th @ The Sports Complex ( weather permitting). Each week we will take a head count so we can plan for participation. Please reply to this email to let us know if your player plans to participate on Oct....
Upcoming
Fitness Sunday:
Each Sunday locations change so sign up for our newsletter.
Culpeper Christmas Parade:
Dec 8th @ 5:30 pm
Reindeer Rugby Charity Tournament:
Dec 15th @ 1:30
Reindeer Rugby Registration CLOSED
Reindeer Rugby is our annual charity tag rugby tournament.  This year we will be holding the tournament on Sunday, December 15 at Yowell Meadow Park with KO at 1:30pm.