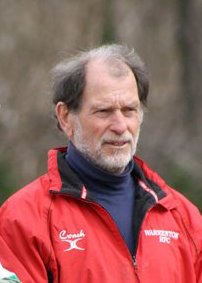 Chris Russell
Coach Level 300
Certified Referee
USA Rugby Certified Course Leader – Level 200
World Rugby Coach Educator Certification
Chris has over 20 years playing experience on three continents.  He has over 20 years of experience in coaching both men and women at club, college and youth levels. He also has over 12 years coaching boys and girls youth soccer.
Playing Experience
                England – Bridlington School,  USA – Eagle Rock (CA), GWRFC (now Potomac Exiles)
                Germany – Frankfurt 1880 Club,  Australia – North Sydney
Coaching Experience
                Eagle Rock (CA),  GWRFC (now Potomac Exiles),  James Madison University (VA)
                Washington Furies,  Warrenton Marauders, Warrenton Wolf Pack, Culpeper Youth Rugby,
                University of Virginia
Additional Experience
                Sterling Youth Soccer Boys & Girls select sides coach
                Sterling Youth Soccer Board of Directors

Richard Moffett
Coach Level 100
Richard Moffett
Richard started playing rugby in high school with the Western Loudoun and Western Suburbs youth teams. He then attended the University of Virginia where he played for 4 years. After college, he played with the Loudoun Men's Rugby team in Leesburg, VA before moving to Culpeper. Richard has
experience playing as both a back and a forward, spending the majority of his rugby career playing Hooker and Scrumhalf. Richard has greatly enjoyed introducing his 2 sons to rugby, and is excited to share the best sport in the world with the youth of Culpeper.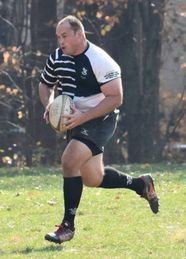 Jon Carter
Coach Level 200
Jon started playing rugby in 1993 for "Mother's Rugby" at Mary Washington College.
The team enjoyed considerable success, advancing to the East Coast semi-finals, winning the plate division at the Cherry Blossom tournament in Washington, DC. and finished the season 21-3 earning a top 5 ranking from Rugby Magazine. They also toured Ireland going 1-1 in match play, quite an accomplishment for a US college side.
After college Jon played rugby for Western Suburbs Rugby, a highly rated Division III team, where he is still an active player.  He plays the games most coveted position. . . . Prop Forward.
​
As a founder of Culpeper Youth Rugby, Jon is very excited to see the growth & enthusiasm for rugby in our community.  Jon and his wife Rachel live in Culpeper with their two children; Hamilton & Magnolia.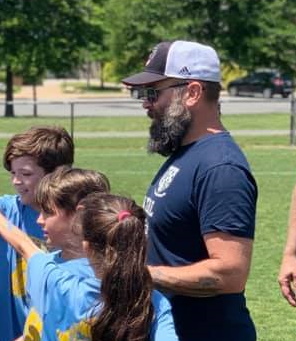 Curtis Brownley
Coach Level 200
Curtis played with VRFC in Charlottesville as a prop and has been a Rugby Junkie ever since. Curtis has worked coaching other youth sports and clubs.
Curtis and his wife Mishka live on the outskirts of Orange VA and is excited to help grow Rugby at the youth level in the USA.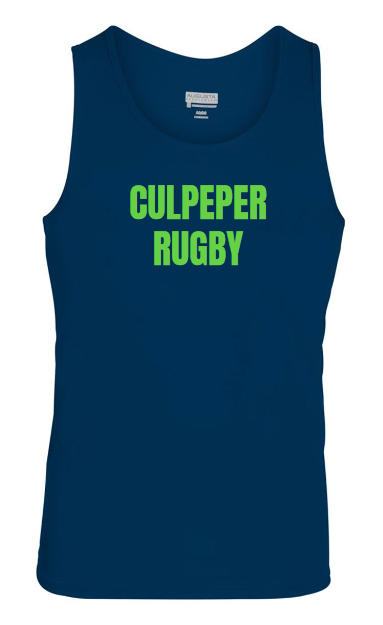 Jessica Kubilus
Coach Level 100
Jessica is a mom that coaches rugby.  She was a dancer, fencer and rower in her previous life.
She was introduced to rugby by a coworker as a way to introduce his son to tackling before going out for
tackle football.  She signed her 4 kids up (at the time ages 3, 5, 7, and 9) and hasn't looked back since.
Jessica started coaching rugby when her previous club needed a coach for the "Kinder" (now U6) Team.
She has a background coaching soccer (20+ season), and was told "it'll be fine, it's close enough".   Since
then she has coached numerous teams of mixed ages (as young as 3 and as old at 12), primarily focusing
on the U6 and U8 teams.  Jessica enjoys coaching the younger kids and working on fundamentals,
including ball handling, endurance, and game play, in addition to self empowerment.  She likes to give
the players the skills they need to manage themselves on the field giving them confidence to manage
their own team.  Jessica has experience working with kids with learning disabilities (her children have
been diagnosed on the Autism Spectrum and ADHD with defiance).
Jessica LOVES that rugby is a sport where size and speed do not matter.  There is a position and role for
you to have on the team regardless of your athletic ability as long as you are willing to work hard.  Her
children have continued to play rugby but have also continued and branched out to other sports
(wrestling, tackle football, ice hockey, and soccer).
Jessica's focus is getting girls into rugby and growing the girls program in VA.  She has certifications from
USA Rugby in Rugby's Safety Basics, Non-Contact Coaching, and Strength and Conditioning and World
Rugby Level 1 Coaching.